Finnair is taking the popular game Angry Birds to a completely new level: 10,000 metres! The Finnish airline has prepared a fully customised Finnair Airbus A340 and is inviting Angry Birds fans to join a flight to Singapore while competing in the first Angry Birds Asian Challenge played in the air.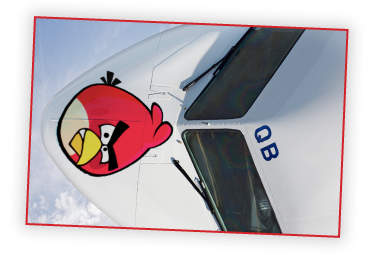 To become one of the participants, you need to fill in an application at finnair.com and describe why you are one of the Angry Birds' most dedicated fans. Then collect as many Facebook likes as you can and you may be one of the five fans (most "liked") to board the flight to Singapore. In addition 2-3 favourites selected by a jury will be awarded flight tickets to Singapore. During the flight, the participants will compete against each other on games consoles that have been specially programmed for this event. The winner of the competition will become the proud holder of the very first Angry Birds Asian Challenge title.
Oh, and there will be a live Angry Bird on the plane too…
Hat tip to Alexander.