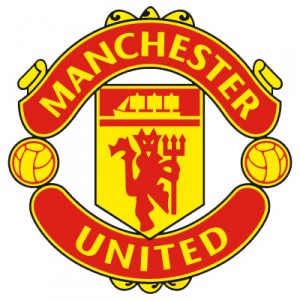 Manchester United's manager Sir Alex Ferguson recently hinted that his players may be banned from using Twitter. Tonight his club will face FC Barcelona in the UEFA Champions League final on Wembley in London. This game between two of the world's most popular football teams is predicted to be one of the best finals in a long time. Discussions and opinions about the game will be all over social media and it will probably dominate the trending topics on Twitter today.
In spite of Ferguson's hesitancy towards Twitter, both clubs have managed to gather quite a large following in social media. The question is, how does Man Utd stand in comparison to FC Barcelona, in terms of presence in social media?
Facebook – close win for Barcelona
Both teams are very active and a typical status update can draw as many as 30,000 likes and 3,000 comments. Man Utd has 14,418,000 fans on Facebook, Barcelona has 15,311,000 fans. United is also growing its fanbase slightly faster during the last month.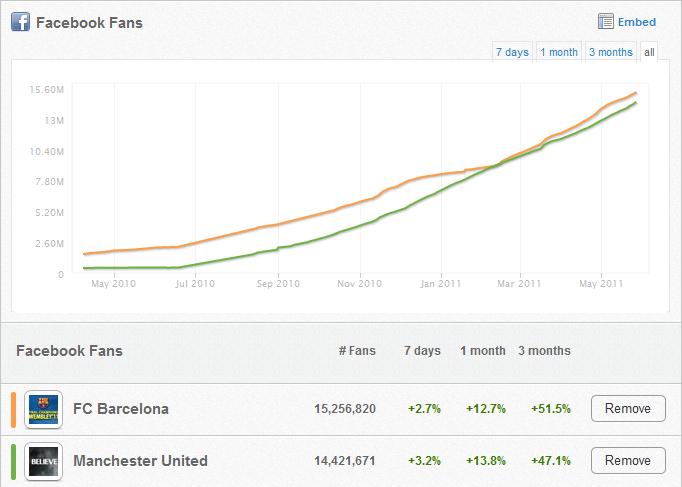 Twitter – a clear win for Barcelona
The teams are also active on Twitter. Man Utd has 282,900 followers,  FC Barcelona has two major Twitter accounts, one in Spanish with 826,200 followers and one in English with 719,200 followers. The Spanish Barca account has been growing more rapidly than the Man Utd account.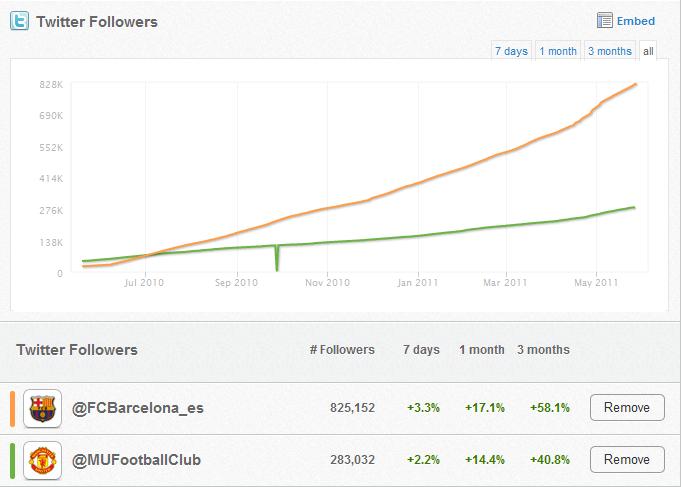 YouTube – Barcelona wins on walk over


Manchester United publish videos on MUTV, on its own web page and from what I can find, the club is not active on YouTube. Barcelona on the other hand, has an active YouTube channel with 82,600 subscribers and a total of 42.2 million views. But Man Utd frequently posts videos on Facebook, so the English team has merely chosen a slightly different strategy.
Conclusion: both teams have millions of fans that follow them via social media, but FC Barcelona is slightly more popular. This has probably no impact on tonight's Champions League final, but be sure that fans will actively cheer for their teams tonight and celebrate (or mourn) the outcome. May the best team win!
Footnote: stats from Wildfire App.